Good Monday morning to all our fellow brothers and sisters of the leaf – hope you had a relaxing weekend filled with awesome smokes! As the new week begins I am feeling a cold coming on, typical this time of year, the kids have gone back to school and are bringing home who knows what kind of germs everyday, the weather dropped 20 degrees in a day, and its been raining here pretty steady so getting sick is inevitable I suppose! If you live on the Southern East Coast you're likely prepping for this hurricane to make landfall – the reason for all our sudden chilly and wet weather I am sure! Well, chilly, wet weather and colds be damned, lets take a look at some premium smokes and tobacco at incredible prices across the web!
There is a 5 pack sale going on, including Dunhill premiums at 73% off – starting at only $14.99 for Dunhill 1907, Aged Maduro and Aged Romanas – all with free shipping too! But the sale doesn't stop there – get Brick House Maduro only $24.98, Room 101 Serie HN only $14.99, CLE Corojo only $19.70, Baccarat only $15.60 and many other of these blends available now, all shipped for free – see the options at Cigar Page. 
While you're there, check out the My Father sale – get 5 packs of My Father blends at 35% off and as always free shipping. Choose from blends like Le Bijou 1922 starting at $23.63, The Judge starting at $39.49, La Opulencia starting at $36.82, La Duena starting at $27.84, La Antiguedad starting at $24.98 and many, many more options available from My Father, Don Pepin Garcia, Flor de las Antillas and more – check out all the deals available now at Cigar Page!
Get a 10 pack of the Hoyo by Hoyo de Monterrey robusto size for only $29.00 shipped! The bold brother of Hoyo de Monterrey. A Nicaraguan Habano wrapper rests atop an Ecuadorian Sumatra binder and fillers from PA and Nicaragua. bold, complex and slightly spicy with a long, full-bodied finish. Get it now at Cigar Page. 
Get a 10 pack of the Padilla Cava Habano robusto for only $22.00 shipped! Extensively aged, lovely Ecuadorian Habano wrappers and long-leaf Nica Habano and Dominican Corojo filler tobaccos. A creamy, mouth-watering, medium-bodied profile with ample spiciness. Beautifully crafted cigar. Get it now at Cigar Page. 
Get a mazo of 25 5 Vegas Triple-A churchills for $69.99 and shipped free – Combining tobaccos from Nicaragua's top growing regions with one of the finest US Pennsylvania Broadleaf Maduro wrapper you'll ever see, the final product features a full-bodied array of complex flavors guaranteed to please. Get it at Cigar.com 
Get a box of 20 5 Vegas Reserve robusto size for only $44.99 shipped free – The recipe for 5 Vegas Reserve consists of extra-aged Nicaraguan tobaccos, some of the most vintage leaf in the classic brand's whole portfolio. With a smooth, sun grown wrapper, it's also one of the better looking 5 Vegas blends on the market. The combination creates a cornucopia of flavors with a hint of spice on the finish. Get it now at Cigar.com
Get bundles of Factory Overruns and Seconds from the top blends in the business such as Diesel, Rocky Patel, Pinar Del Rio, Oliva and more starting as low as $21.50 – Cigars are set aside and sold as seconds for a number of reasons, which often have little effect on the overall flavor and performance of the cigars. These premium, handmade cigars may have some minor cosmetic issues but we guarantee you won't find a better value out there. See all the options now at Cigar.com
The Holt's 6 Pack to Go sale is back – save up to 89% off on big name brands and best-sellers like Alec Bradley, Cain, La Aroma de Cuba, Nub, Oliva, Punch, Rocky Patel, Villiger and more – see all the options at Holt's Cigar Co. 
Grab a box of La Aurora Barrel Aged for as low as $64.95 – crafted from a reddish-hued Dominican Corojo wrapper leaf fermented in a Dominican rum barrel that's draped over a medium-bodied interior of Dominican long-fillers. A woody profile toasted coffee beans, cocoa and sweet peppers delivers a blissful finish. Get it on clearance now at Holt's Cigar Co. 
Get the Rocky Patel Bold boxes of 21 as low as $59.95 – balanced combination of a dark-chocolate-hued Connecticut Broadleaf wrapper over a multinational pairing of long-filler tobaccos from Connecticut, San Andrés and Nicaragua. Complex flavors espresso, cocoa, toasted spices and earth furnish a fortified profile with an inherent boldness as noted in the cigar's name. On clearance now at Holt's Cigar Co.
Pick up a box of the Griffin's Nicaragua as low as $74.95 – An oily Nicaraguan wrapper encapsulates a creamy core of Dominican, Nicaraguan and Honduran long-fillers, handcrafted at the esteemed Davidoff factory. Notes of cedar, roasted coffee beans, caramel and spices shower the palate in a blissful array. On clearance at Holt's Cigar Co. 
Buy a box of Punch Original, Gran Puro, Gran Puro Nicaragua, Rare Corojo, or Sigature cigars, get 5 Punch Rothschilds free! Plus use coupon code PUNCH4ME and you'll get 10 more Punch Rothschilds free! That's 15 free Punch cigars valued at $75.00!  Get this deal now at JR Cigars!
For a limited time, buy a box of Romeo y Julieta 1875, Montecristo White Series, Romeo y Julieta Crafted by AJ Fernandez, Montecristo Original, Montecristo Classic, Saint Luis Rey or Gispert, get 12 assorted cigars from the renowned Altadis USA factory, valued at $95.50, absolutely free plus free best way shipping! Offer ends 11 September – get it now at JR Cigars!
Pick up a pack of 20 CI Knock-Offs Coffee toro for only $39.99 and get free shipping on your entire order. The newest entry in the CI Knock-Offs category: Coffee. Blended to match something like a Tabak or Java, each CI Knock-Offs Coffee is imbued with flavors of coffee and sweetness, delivering a smooth and cool burn with tons of crisp tobacco backing it up. Get it at Cigars International. 
For a limited time, enjoy an Alec Bradley 12-Cigar Sampler (worth $94) FREE with any qualifying Alec Bradley box purchase. Dozens of 90+ rated and fan-favorite options available – choose from the Prensado, Nica Puro, Black Market, Tempus, American Classic, and more – see all the options at Cigars International.
For a limited time get $20 off and free shipping when you pick up the Romeo y Julieta Love Story sampler – the sampler includes 15 of RyJ's very best including 3 – Romeo y Julieta 1875 Bully (5" x 50), 3 – ROMEO by Romeo y Julieta Anejo Robusto (5" x 50), 3 – Romeo y Julieta Reserva Real Robusto (5" x 52), 3 – ROMEO by Romeo y Julieta Robusto (5" x 54) and 3 – Romeo y Julieta Vintage No. 3 (5" x 50) – get it now for $79.99 at Cigars International. 
Get free shipping and up to $22 off on Las Cabrillas and Primo Del Rey – discount prices starting @ just $43.99 – hurry this deal ends today at 11:59PM – see the options available at Best Cigar Prices. 
Get in on some insane deals during the Fall Cigar Closeout – Montecristo by A.J. Fernandez & Montecristo Pepe Mendez, H. Upmann Banker, Dunhill 1907, La Aurora Extreme, and tons more starting @ a measly $16.99! See the options at Best Cigar Prices.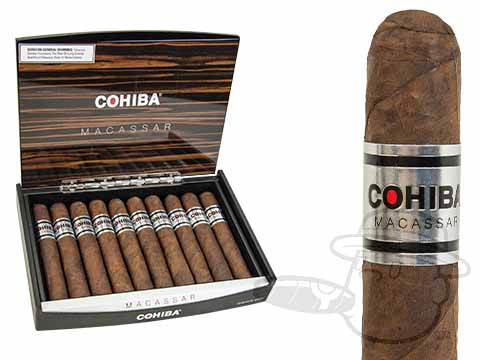 Plunge into the greatest cigar clearance sale section on the inter-webs and choose from an ever-expanding selection of 200+ unique, high quality items at the biggest cigar discounts online anywhere. This is exactly the premium cigar clearance sale you've been looking for, but these particular cigar deals are first-come, first-served, and no back orders will be taken, so dig in now at Best Cigar Prices. 
Get 25% off tins of Peterson pipe tobacco with code SEP18 at checkout! Plus, if you purchase a Peterson Pipe you'll get a tin of Peterson tobacco for free! Get in on this awesome deal now at Pipes and Cigars!