Good Thursday morning friends, we're in the home stretch now, the weekend is almost upon us, and boy do we have a fun filled weekend of good food, cigars, drinks, family, friends and fun planned! But, lets get to the point of this daily ritual and look at the deals and steals available on premium tobacco across the net today including an incredible 5 pack sale going on now!
Get the extremely limited Partagas Ltd. Edition Ramon y Ramon 10 packs for only $29.99 shipped to your door. Featuring a one time batch of rare vintage seed tobacco, paired with Nicaraguan Jalapa and Dominican Piloto Cubano tobaccos, topped off with a rich, opulent high-priming Cameroon wrapper. The result is a one-of-a-kind super-premium that's full in body and very flavorful. Originally a brick and mortar shop exclusive, our friends at Cigar Page have bought up all the remaining stock and have it offered to y'all at crazy 60% off prices on this one of a kind, never to be made again, collector item. Get yours now at Cigar Page!
Pick up the unique and flavorful CAO Amazon Anaconda 10 packs for only $68.91 shipped! A unique blend of Colombian, Brazilian Braganca, Dominican and Brazilian Fuma Em Corda leaves is concealed with a Brazilian Bahiano wrapper. Bold and nutty with sweet notes throughout. Medium to full. Get yours now at Cigar Page!
Get Tatuaje up to $94 off MSRP during the Tatuaje Takedown! Choose from the Tatuaje, Tatuaje Black, Reserva, Cojonu, Havana VI, Tattoo, and even the Skinny Monsters Collection! While supplies last you can load up on the tastiest Tatuajes for up to an incredible $94 off MSRP! Get over to Best Cigar Prices and check it out now!
Grab a 5 pack of the Asylum Schizo robusto only $8.99 – solidly packed in the traditional "Cuban-sandwich" style with a mild-to-medium taste profile that delivers a cool smoke with clean tobacco flavor. Part of the 5 pack sale at Best Cigar Prices – get it now!
CAO Pilon 5 pack for only $23.99 – Crafted using an old-school fermentation method known as the "circular pilon," CAO Pilon cigars undergo a slower fermentation process that results in a deeper, richer flavor. With a gorgeous and flavorful Ecuador Habano wrapper over lush long-fillers from Nicaragua, the CAO Pilon delivers a balanced medium body with vivid notes of spice, cocoa, earth, nuts, and much more. Grab yours now at Best Cigar Prices!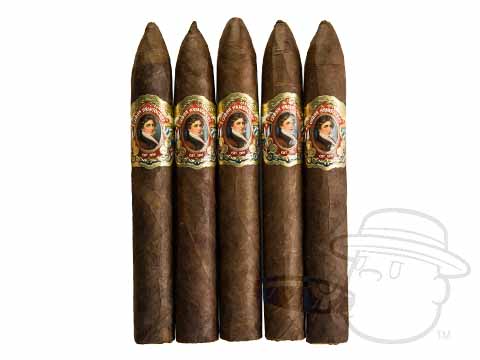 The Cuban Aristocrat Habano torpedo 5 packs only $17.99 – From Miami cigar, makers of La Aurora and Nestor Miranda cigars, the medium-full bodied Cuban Aristocrat Habano gets its spicy, peppery, nutty, and woody character from its impressive blend recipe of Ecuadoran Habano wrapper around Cuban seed Piloto binder and long-filler blend of Nicaraguan and Criollo '98 tobaccos. Grab yours at Best Cigar Prices.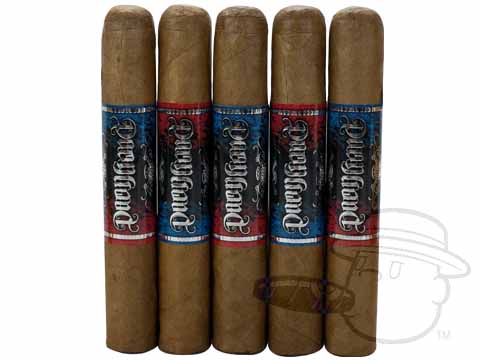 How about the Damn Good Robusto from Alec Bradley for only $9.99 – Featuring a Honduran Connecticut-seed wrapper around a precise mix of Indonesian, Nicaraguan, and Mexican tobaccos, Damn Good offers rich and unique, earthy flavor and a sharp burn. Get them at Best Cigar Prices!
Get the Don Pepin Garcia Cuban Classic Robusto 5 pack only $21.99 – handmade in Esteli, Nicaragua using a Habano Rosado wrapper and premium Nicaraguan tobaccos for the binder and filler. Medium-to-full in body, these outstanding smokes have received much acclaim throughout the industry for their impeccable construction and sweet and bold flavors. Grab yours now at Best Cigar Prices.
El Rey Del Mundo robusto 5 pack only $19.99 – A perfect evening cigar for the regular smoker, as well as a good cigar for the novice looking to taste a legend, El Rey del Mundo is a bold and smooth stogie, sure to satisfy any aficionado. Get yours now at Best Cigar Prices!
Get the Punch Signature robusto 10 pack for $34.99 with free shipping on your entire order at Cigars International. This one-of-a-kind Nicaraguan binder and vintage long-fillers from Nicaragua and the Dominican Republic combine to deliver aromatic spice, cedar, and leather. Available today at Cigars International.
Grab the CAO Mega Sampler of 20 cigars including 4 – CAO Black Bengal(6″ x 50), 4 – CAO Colombia Tinto (5″ x 50), 4 – CAO Brazilia Gol! (5″ x 56), 4 – CAO Italia Ciao (5″ x 56) and 4 – CAO Extreme Robusto (5″ x 54) for only $54.99 at Cigars International!
Or how about the Pinar del Rio Mega Sampler of 20 cigars including 5 – Pinar del Rio Habano Sun Grown Toro (6″ x 50), 5 – Pinar del Rio Habano Oscuro Toro (6″ x 50), 5 – Pinar del Rio Habano Clasico Toro (6″ x 50) and 5 – Pinar del Rio Habano Seleccion Toro (6″ x 50) for only $44.99 available at Cigars International.
Get a brick of 50 Helix Remix Amaretto Esplendido for only $39.95 with free shipping – The luscious taste is completely reminiscent of liqueur when your mouth is watering for a cigar that delivers a sugary flair with a sweet and captivating room note. Get it now at Holt's Cigar!
Get a box of 20 La Aurora 1495 Series for only $64.95 – an alluring Habano wrapper leaf pleasantly draped over a medium-bodied, complex core of tobaccos from the Dominican Republic, Nicaragua, and Peru in one of the Dominican Republic's oldest brands. La Aurora 1495 Series presents a voluptuous profile of leather, spices and figs. Get it now at Holt's Cigar!
Get a box of 21 Torano Loyal torpedo for only $54.95 – a handcrafted profile of espresso beans, cedar, and spices with a balanced recipe of Dominican and Nicaraguan long-fillers beneath a gingerbread-hued Ecuador Sumatra wrapper leaf. Get yours at Holt's Cigar!
Get a free insulated cooler backpack with select Oliva and Nub box purchases at Thompson Cigar! Choose from the Serie V, V Melanio, Nub Cafe, Serie G, Nub Connecticut, Nub Cameroon, Nub Maduro and more – see all the options at Thompson Cigar.