Happy Friday everyone, the last weekend of October is upon us and I'm asking myself where in the world this month went!?!? The warm weather has gone, the frost is upon us, and I am already longing for those summer days again. But, not a lot we can do about the seasons, but you know what we can do? Smoke awesome cigars – and we're here to help you find awesome deals on those cigars, so lets get to it!
Score crazy 60% off savings on the 91 rated Punch Signature blend robusto with 10 pack bundles only $29.99 shipped to your door! Offering a stout, bold profile thanks to its glorious, sun grown Ecuador Corojo wrapper and Nicaraguan and Dominican long-filler blend. Rich and full out of the gate, it's very complex with alternating notes of cedar, spice, baked bread, sweetness, and leather. Also score savings on Punch Diablo, Maduro, Magnum, Pita and more all on sale now at Cigar Page! 
Save up to 75% off on premium 5 packs plus get 5x points on your purchase – 900 different vitolas to choose from, unbelievable savings and everything ships free! We're talking Arturo Fuente, Ashton, ACID, Alec Bradley, Asylum, Aging Room, CAO, Cohiba, Crowned Heads, Caldwell, Camacho, Diamond Crown, Don Pepin, Diesel, Espinosa, Flor de las Antillas, Gurkha, Hoyo, Illusione, Joya, Java, Kristoff, La Gloria, La Aroma, La Palina, Macanudo, My Father, Nat Sherman, Nub, Oliva, Padron, Punch, RoMa Craft, Room 101, Rocky Patel, San Cristobal, San Lotano, Tatuaje, Viaje, Liga, Avo, and so many more – no way to list them all – this is the sale you've been waiting for – 5 pack madness now at Cigar Page!
Save up to 31% on Saint Luis Rey plus get free shipping on your entire order! Scoop up best-selling blends like the classic St. Luis Rey Reserva Especial, the creamy and cocoa-y goodness of Natural Broadleaf, the balanced & bold Serie G in both natural and maduro wrapper shades, and more at rare discounts starting at just $78.99/box, and get Free Shipping on your entire order. Available for a limited time only at Best Cigar Prices!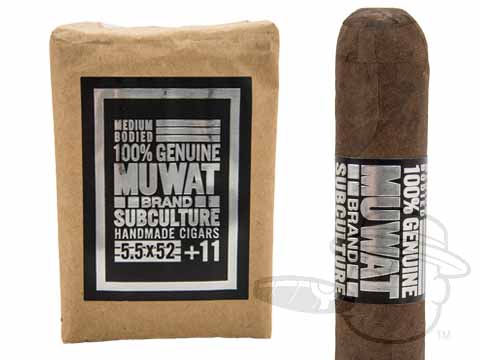 Save up to 60% on bundles with options starting at only $27.99 – Bundle up with red-hot savings on a selection of 270 unique surefire smokes from RoMa Craft, Padron, Oliva, Leaf by Oscar, Perdomo, Acid, KFC, Rocky Patel, La Flor Dominicana, Cusano, high quality Nudes, Asylum, & many more starting at a cordial $27.99 right here, right now only at Best Cigar Prices! 
Flavored cigar lovers rejoice – savings of up to 56% off flavored cigars – Handsome handmades from Drew Estate, CAO, Nub, Ted's, Pacific Twyst, Tatiana, South Beach, PDR, & more. And let us not forget the best-selling machine-made stogies from Good Times & Swisher Sweets, plus many more starting at a fortuitous $7.99 right now only at Best Cigar Prices. 
Score a box of 20 H. Upmann Legacy corona sticks for only $54.95 – The H.Upmann Legacy incorporates a 2008 Ecuadorian Sumatran wrapper, a savory Nicaraguan binder, and an blend of aged Nicaraguan and Dominican tobaccos. From the mouth of Javier Estades who oversees the production of H.Upmann and other premium cigars at Altadis, this cigar is a modern reinvention of a classic brand which offers a great, full and rich smoke. This is a special cigar through and through with aged tobacco and a Sumatra wrap that is rarely used in making H.Upmann cigars. On sale now at Famous Smoke Shop!
Try the Kuuts six cigar sampler for only $26.95 – Kuuts Cigars, from Compañia Hondureña de Tabacos has 15 years under their belts handcrafting premium cigars for the European market. Now that their CHT factory is open in Danlí, Honduras, they've finally come to our shores with blends that are both scrumptious and affordable…which means you'll be hard-pressed to find something you don't like from a Kuuts cigar sampler. Get the sampler now at Famous Smoke Shop. 
Score a box of 20 Gran Habano Azteca el Aguila for only $97.95 – Azteca cigars are Gran Habano's first Maduro release. According to George Rico, It's actually a double maduro. Both the San Andres wrapper and binder are extra-fermented naturally, without sweating or other artificial means. Using Nicaraguan and Panamanian long-fillers for the core, Rico adds, Our Azteca line exemplifies that 'full flavor,' in contrast to 'full body,' means a harmonious smoke with complexity, depth, smoothness, and individual nuances. A MUST-SMOKE for Maduro hounds! Get it now at Famous Smoke Shop!
Save huge on a box of 20 Onyx Reserve Mini Belicoso for only $63.95 or try a 5 pack for only $25.99 – Onyx Reserve Mini-Belicoso cigars are handmade with well-aged Dominican, Nicaraguan & Peruvian longfillers box-pressed inside ebony-hued Connecticut Broadleaf Maduro wrappers. The experience is a rich, full-flavored cigar peppered with notes of coffee, cocoa and roasted nuts on a spicy finish. Get yours now at Famous Smoke Shop. 
Score a box of 20 Asylum 13 Corojo for only $84.95 – Asylum 13 Corojo cigars distinguish themselves with a blend made entirely of 100% Honduran tobaccos. To create a very exclusive offering, the Corojo seed wrapper covering these beauties were specially grown on Christian Eiroa's family tobacco farm. The wrapper displays a rich medium brown hue and boasts tight veins and a nice oily patina. In the flavor department, that's were these homegrown sticks really shine! Medium to full bodied in strength, the cigar is loaded with hearty flavors of sweet tobacco, spice, mocha, leather, and hints of lemon zest. Get this deal now for a limited time at JR Cigars.
Honduran Factory Bundles Only $69.95 today only – Experience the mastery of Nestor Plasencia at a price that can't be beat. Honduran Factory Corojos were destined to be first-class handmade cigars, Honduran Factory Connecticut cigars, a lighter-wrapped version, are handcrafted in Plasencia's famous factory and feature all the exceptional flavor and quality you'd expect from the master at a very affordable price. Today only, get a bundle of 50 Honduran Factory Corojo or Connecticut for only $69.95 and save over 60%! Offer valid through Friday, October 26, 2018 11:59 PM, while supplies last only at JR Cigars!
Get a 5 pack of the Romeo y Julieta 1875 Original or Nicaragua for only $24.99 and score free shipping on your entire order. 1875: Medium-bodied to a 't' this Indonesian wrapped gem is a perennial best-seller. Lush with notes of wood and leather. 92-rated. 1875 Nicaragua: Medium to full-bodied, this Nicaraguan puro (100% Nicaraguan tobaccos) is medium-bodied, complex, and supremely balanced. Score this deal now today only at Cigars International. 
Score the 20 cigar Nica Libre sampler for only $39.99 – Hand-crafted in Nicaragua, Nica Libre is a veritable candy bar. This blend showcases an aged combination of Nicaraguan long-fillers secured within a Habano binder, inside dark and oily, positively resplendent San Andres maduro wrapper. A classic maduro experience: rich, hearty, and silky smooth. Deep notes of coffee and earth smack the palate in balanced fashion, leaving behind a bold, somewhat peppery aftertaste that lingers long on the palate. A hint of dark chocolate is present during the slow burn, completing an eventful and enjoyable medium-bodied cigar. Get yours now at Cigars International during the Boo-Tique Bedlam sale. 
Score a box of 20 La Perla Habana Black Pearl Morado robustos for only $49.99 – A full-flavored, Cuban-esque handmade cigar that can play ball with the best of 'em. Featuring an authentic, African Cameroon wrapper and a choice Nicaraguan long-filler blend, La Perla Habana Morado unleashes a full-flavored assault of complexity. Notes of oak, caramel, and espresso are backed by rich tobacco goodness. Morado is a medium-bodied sipper that delivers every time. Score this deal now at Cigars International.