Good Wednesday morning to all the brothers and sisters of the leaf out there – its Humpday! We are at the mid-point of the week where everything starts to roll down to the weekend and boy are we ready! Nearing the end of summer its time to take advantage of every weekend we have left before the weather turns frigid. To help you gear up for the weekend lets take a look at some deals and steals across the net today!
Starting off, we've got an extra 22% off site wide at Cigars International – until 7:59AM EST on the 23rd, you can take an extra 22% off orders of $99+ on products site wide by entering the promo code WHACKY at checkout – that's it, add at least $99 worth to your cart, use the code at checkout and get 22% off your order – easy!
Get the La Herencia Cubana CORE Toro 5 packs for only $27.50 with free shipping on your entire order at Cigars International – A gently box-pressed handmade jam-packed with aged long-leaf ligeros from Esteli (Nic.), Jamastram (Hon.), and the volcanic island of Ometepe (Nic.) blended with PA Broadleaf long-fillers. A full-bodied profile made complete by a thick and lush Ecuadorian Habano sun-grown wrapper of the ligero variety. Grab yours now!
Get the Sons of Anarchy by Black Crown Toro 10 pack for only $38.14 – Carefully crafted with a stunning, extra-fermented Ecuadorian Oscuro wrapper and generously filled with an aged, Cuban-seed blend of long-fillers from Nicaragua, this rich, medium to full-bodied blend delivers a big, booming profile. Grab yours on clearance at Cigars International!
The Nica Libre Esteli Especial Robusto 10 packs are on clearance sale for only $29.99 – Coming dressed in an Ecuadorian Habano wrapper over a Sumatra binder, this blend of Nicaraguan and Pennsylvania long-fillers has a hearty dose of ligero thrown in to kick things up. A solid medium to full-bodied, this hearty blend plays host to a plethora of tantalizing flavors including spice, earth, leather, cream, and cedar. Grab your 10 pack today at only $3 a cigar!
For our pipe smokers, get the Mac Baren Cube Silver for only $13.50 on clearance – The Cube Silver is a mellow, aromatic blend that is ideal as an everyday smoke. Its smooth, creamy flavor is cool and slow-burning. Utilizes Burley, Cavendish, Oriental, Turkish, and Virginia tobaccos. Get your 3.5 oz. tin for only $13.50 today!
Score an absurd 60% off Romeo y Julieta  – 10 packs starting at only $29.99, boxes starting at only $97.70 – choose from multiple sizes and blends from the Reserva Real, Vintage, 1875 and more – Get this crazy deal starting at only $2.99 a stick at Cigar Page today and as always free shipping!
Get 5 packs of the Montecristo Churchill for only $32.95 shipped to your door – Featuring a Connecticut-shade wrapper, Dominican binder, and Dominican long fillers the Montecristo pleases with notes of gentle spices mixed with hints of cocoa and an earthy finish. Medium-bodied classic that won't disappoint, get yours now at Cigar Page. 
Get the new Kentucky Fire Cured Sweets and get a free 14 cigar Drew Estate sampler with your order of 2 bundles! Another winning blend in the Kentucky Fire Cured series from Drew Estate, the Sweets line features a sweetened savory tip that adds flavor notes of BBQ, bourbon, and maple syrup. These tasty gems pair beautifully with grilled meats, craft beers, and whiskeys. Get bundles of 10 for as low as $39 – order two bundles and get a free 14 cigar Drew Estate sampler! Head over to JR Cigars now!
Score a free Crowned Heads Six Shooter Sampler with select Crowned Heads box purchases! Choose from full-flavored favorites like Four Kicks, La Careme, the limited edition Las Calaveras 2017, Las Mareas, & the laid-back Luminosa at unheard of prices up to 38% off, starting at just $81.99 a box and get a free Crowned Heads Six Shooter Cigar Sampler worth $49.95 only at Best Cigar Prices
Sweet-spot Savings on Oliva, Cain, & Nub – Up To 45% Off at Best Cigar Prices! Choose from Oliva Serie G, O, V & Melanio, Cain F & Daytona, Nub Habano, Cafe, and more. Right now you can get a whiff of sweet stogie satisfaction for up to 45% off – starting as low as $26.99! Sale ends today! Get yours now at Best Cigar Prices!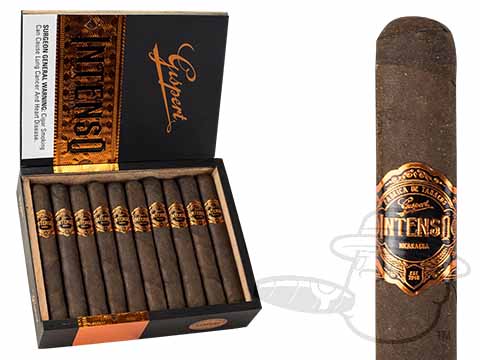 Get up to 30% off and score free shipping on your entire order when you purchase select boxes of Gispert cigars – starting at only $79.99 a box – this is a limited time deal so don't delay! Medium in body, and full in rich flavor, Gispert Natural cigars are creamy and well balanced to satisfy even the most seasoned connoisseur. Crafted with a unique blend of Honduran and Nicaraguan grown long filler tobaccos, a Honduran binder and a rich Ecuadorian grown Connecticut seed wrapper, Gisperts present a tremendous value at a very reasonable price. Get yours now at Best Cigar Prices!
1 Day Flash Sale! Save during the Holt's 24-hour Top-Rated Sampler Sale with up to 90% off on the most popular cigar assortments ever assembled! Get an insane variety of your favorite brands, blends, and sizes with the Alec Bradley 'All-Star' Sampler, Rocky Patel 'Red Carpet' Collection, Cain 8-Cigar Assortment, Drew Estate Tubos Sampler, Gurkha 10-Cigar Churchill Sampler, Oliva 'La Familia' Monster Deal, Nub 8-Cigar Assortment, and many more for as low as $1.49 per cigar, plus FREE SHIPPING! Get in on this 1 day sampler madness now at Holt's Cigar Co.