Good Monday morning to all our brothers and sisters of the leaf out there – hard to believe were at the mid-point of October already, the air is starting to get a little crisp and chill, the leaves are falling from the trees, and fall is in full effect this morning. There's some incredibly great deals out on the net this morning, a huge amount between just two retailers, so let's get to it and take a look!
Get a 5 pack of the Illusion Ultra OP No. 9 for only $44.56 shipped to your door, plus get 10x points on the purchase! This 94-Rated gem features a Colorado wrapper with handpicked Criollo '98 and '99 long fillers. Complex notes of earth, and wood will grace the palate. Medium to full bodied cigar. Get yours now at Cigar Page. 
Score Pinar del Rio A Crop at 70% off savings with wheels of 19 robustos only $18.99 shipped to your door! Choose between the Oscuro or Claro wrappers, in robusto, toro or gordo sizes – made with fine quality Habano-seed Ecuador grown wrappers, these tasty premiums are available now at Cigar Page. 
Get the 96 rated Alec Bradley Prensado or Prensado Lost Art 5 packs starting at only $19.99 shipped to your door! Densely packed, heavy in the hand, and beautiful to the eye. Made in the highly-regarded Raices Cubanas factory, Prensado features glorious Honduran-grown Corojo wrappers outside and a zesty blend of Nicaraguan and Honduran fillers inside. Incredibly smooth and almost buttery, yet lively and robust with creaminess, some spiciness, and pronounced notes of leather and espresso. Ample complexity. It evolves as it burns from toe to tip, capped off by a long, lush finish. Also available are all Alec Bradley blends on sale now at Cigar Page – check it out for all available blends and sizes!
Get massive 60% savings on Brick House with 10 packs starting as low as $28.90 shipped to your door! Choose from maduro and natural wrappers, in robusto, toro and gordo sizes all at huge savings.
Brick House natural is a Nicaraguan puro topped by a dark, reddish-brown Habano-seed Nicaraguan-grown wrapper that's medium to full in body and sporting a super-smooth, flavorful profile. Notes of bread, earth, wood, pepper, and espresso are present with a semi-sweet, toasty finish. Rated 93 and a CA Top 25 Cigar.
Brick House Maduro is a dark, oily and sultry beauty of a smoke. Up front it delivers a complex burst of rich and spicy flavor. Full of character, the wrapper is a meaty, toothy Brazilian Arapiraca Maduro leaf combined with a densely packed recipe of Nicaraguan long-fillers. Together you'll enjoy notes of sweetness, espresso, chocolate. In body, it's medium to full with a masterfully complex yet balanced blend overall.
Also available in this sale The Griffin's pack of 10 robustos only $39.14 shipped to your door. Dunhill 10 packs of 1907 or Aged Maduro, only $29.80, Room 101, CLE, Camacho, Avo and Zino blends also available – all at massive savings and available now at Cigar Page. 
Get savings of up to 68% on national brands ten packs – we're talking Arturo Fuente, Cohiba, Cain, Nub, ACID, Aging Room, Alec Bradely, Ashton, Asylum, Avo, CAO, Crowned Heads, Diamond Crown, Don Pepin, Oliva, Monte, Dunhill, Gurkha, Drew Estate, H. Upmann, LGC, Hoyo, LFD, La Aroma de Cuba, Liga, My Father, Macanudo, Nat Sherman, Padron and so many more – all at massive savings – and with every single 10 pack you purchase you get a free humidity pillow – score these amazing savings now all with free shipping at Cigar Page.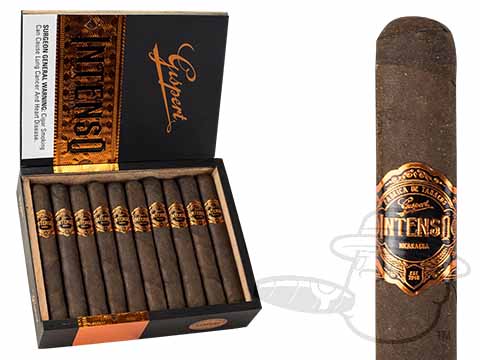 Get rock bottom pricing and free shipping on Gispert with boxes starting at only $74.99 – choose from Gispert or Gispert Intenso, available in multiple sizes, and all on sale with free shipping until 11:59 PM TONIGHT – get in on these savings now while it lasts only at Best Cigar Prices. 
Score 15 free cigar and a free cutter with select boxes of Villiger Cigars. Today your humidor, tomorrow the world – help start the invasion when you pick up killer smokes like the mild and smooth Connecticut Kreme, the 93-rated La Flor de Ynclan, the diversely delicious San'Doro series, or the powerful La Vencedora at prices starting at just $88.99 a box, and plus 15 Free Cigars & a Perfect Cutter will come along with them- free of charge! Get this deal now while it lasts at Best Cigar Prices. 
Get 10 free La Gloria Cubana cigars with your purchase of La Gloria Cubana boxes – La Gloria original, Artesanos, Serie N, Serie R, Serie R Black, Soberano, & Wavell cigar boxes starting at just $79.99 – plus 4 LGC Rubustos and 6 LGC Serie R robustos FREE – score this incredible freebie deal now at Best Cigar Prices. 
Save up to 50% off Oliva, Cain and Nub blends – Not only are they internationally acclaimed and celebrated, but this week they're free of their restrictive MSRPs, and so you get crowd-pleasers like Oliva Serie G, O, V, Melanio, Connecticut Reserve, Master Blends, & the amazing new Gilberto Oliva Reserva, Nub Habano, CT, Maduro, and Nuance, as well as the full-throttle flavor of Cain, Cain F, and Daytona at shocking discounts up to 50% off, starting at only $24.99. This is a crazy great deal available for a limited time only at Best Cigar Prices!
And the hits just keep on coming! Score unbelievable savings on samplers – Pick and choose from a full-flavored feast of samplers by brand, top rated cigars, cigar and accessory gift sets, boutiques, samplers by strength, smash-hit BCP Battle Packs, big-rings, cigars for pairings, and much more at deep discounts up to 65% off, starting as low as just $11.99! We're talking samplers from ACID, Alec Bradley, Altadis, Ashton, Avo, Asylum, Camacho, CAO, Gurkha, Monte, Oliva, Padron, Quesada and so many more – holy cow this is a sampler lovers dream – get your savings now at Best Cigar Prices!
Rake in the savings on La Aurora, Tatiana and more with up to 69% savings – Dig into fantastic full-flavored hand mades from top brands like La Aurora including the best-selling Preferidos, the dynamic DNA series and more, Leon Jimenes, & the full-blown delicious flavored smokes of Tatiana at thick discounts up to 69% off, starting at an easy $29.99! Score these incredible deals now at Best Cigar Prices. 
Scoop up the savings with incredible 69% savings during the Honduran Heatwave sales event – plus get a free Visol Piccolo Torch Lighter and a free Holt's Flex Hat ($45 total value) with every box or bundle you buy! Torching the prices on a variety of handcrafted gems from Rocky Patel, Room 101, Punch Vintage, Alec Bradley, and Gran Habano for as low as $2.19 per cigar, plus free shipping! Get these deals now before they're gone only at Holt's Cigar Co. 
Score the Villiger Dream Team 2 Sampler of 20 cigars for only $39.95 – Four wildly popular Villiger blends feature an awesome wrapper variety, including Ecuador Connecticut, Ecuador Habano, Dominican, and Nicaraguan options. Why pay full boat for reliable profiles of cedar, dark chocolate, coffee beans and peppers when Villiger delivers the goods at bargain basement prices for only $1.99 per cigar! Get this deal now at Holt's Cigar Co. 
Get the Ramon Bueso Genesis The Project bundle of 15 toro sticks for only $37.50 plus free shipping! The blend releases a medium to full body with a rich flavor and satisfying aroma. It manages to maintain its balance and smoothness throughout as well, giving it a consistent character from head to foot. The fillers consist of a mixture of Nicaraguan and Honduran long leaves taken from three different primings for an unrivaled complexity. These tobaccos are then wrapped inside a Jamastran binder and finished off with a Connecticut Broadleaf maduro wrapper; the flavorful cherry-on-top. The Project exudes deep flavors of espresso, which serves as a base for the myriad of flavors that complement it. Get it now at Cigar.com
Grab a box of 20 of the Ramon Bueso Exclusivo Churchill sticks for only $59.99 shipped free! Mellow to medium in body is just like many Connecticut Shade wrapped cigars, except Exclusivo has an aromatic richness to its profile, progressing ever so slightly with every puff. In lieu of this uncharacteristic complexity (rare for Shade wrapped cigars), Exclusivo manages to maintain its signature Bueso balance & smoothness thanks to Ramon's requirement of all tobaccos to be extra-fermented (with the exception of the Olancho). Expect coffee & cream, with some oak, cedar, and even toasty notes of peanut butter on the creamy finish. Get it now at Cigar.com
Snag a bundle of 10 Ramon Bueso Genesis Habano robusto sticks for only $29.99 and shipped free! Teeming with rich notes of spice, oak, and black pepper, Ramon Bueso Genesis Habano is blended with copious amounts of powerful, high-priming Nicaraguan and Honduran long leaves and covered with a meaty, Ecuador Habano wrapper. This hard-hitting, full-bodied cigar is sure to be another smash-hit in the likes for Genesis The Project. Get yours now at Cigars.com
Grab up a bundle of 10 Gurkha Titan cigars for $34.99 and get free shipping on your entire order. Featuring a gorgeous Costa Rican maduro wrapper leaf, Titan's long-filler tobacco blend is aged for at least five years prior to release. The result is a flavor that's rich and smooth unlike almost anything else on the market — each puff delivers a perfect mixture of toasty, cedary flavors with a sweet tobacco core at the center. Get yours as Joe's Daily Deal only at Cigars International. 
Score the Drew Estate Tabak Especial Limited box of 21 for only $104.99 plus get a free 14 cigar Drew Estate Infused Sampler for free – choose from the Café Con Leche or the Red Eye and get a free 14 cigar sampler with your purchase, now at Cigars International. 
Get a box of 16 Graycliff Graywolf Churchill maduro sticks for only $59.95 – the sweetest of the Graywolf lines this cigar is handcrafted in Honduras using Honduran binder and fillers which are tucked under a sweet Maduro wrapper. This tasty blend has a medium to full body flavor to it which makes it a great cigar for the evening time. Grab yours now at Thompson Cigar. 
That's all we got time for right now folks, but rest assured that we will post new deals and steals as they come across our desk throughout the day!